Accomplishments at the New York City Department of Education
Specialist / Classroom Connectivity - Server QA Deployment Engineer
I optimized existing PowerShell scripts for the configuration and integration of two 2012 R2 Hyper-V Hosts with five virtual machines, three - 2012 R2 VM's and two - Red Hat Linux 6.4 VM's.

I reduced the integration's deployment time by approximately 50%.

I significantly reduced the quantity of manual input for the integration. For example I used plink.exe to automate tasks which were manually executed within the vi editor. I also used winscp.exe to automate copying files.

I utilized Excel to create an integration checklist.

I created a quality assurance procedure to verify the configuration of the integration.

I created new versions of the integration scripts for Server 2016, Server 2019 and RHEL 7.7.

I created a RHEL 7.7 Kickstart image which enables automated custom settings per site. Previously the inherited RHEL 6.4 script block required the operator to manually enter the IP settings and the host name.

Within the integration script I provided the operator with the ability to selectively execute blocks of code thus enabling the operator to both recover from errors and rebuild individual VM's.

I created documentation for the pre-integration tasks and the integration tasks. I update the documentation as needed and I share it with the related teams.

I also execute live demonstrations for my colleague, a NYC DOE employee, so he becomes aware of the process changes.

I created a PowerShell script which locates and resolves Hyper-V replication problems.

All blocks of code that execute changes are tested within an IT lab prior to being used within the production environment. Creating an IT lab was my first significant request to the Server Operations team.

Daily tasks include receiving help desk (Cherwell) tickets, executing the scope of work, and updating the tickets accordingly.
Subscribe to James (Jim) Garrigan Diversely Talented IT Infrastructure Engineer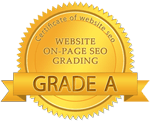 Hit Counter