IT Infrastructure Engineer in New York NY | NYC | Cover Letter
My name is Jim Garrigan.
I am an IT Infrastructure Engineer in New York City.
The ideal position will leverage my technical skills and abilities to support the business and colleagues. I am eager to learn (e.g. cloud technology) and I thrive at entities that provide a supportive environment for growth.
As an innovative and multifaceted IT engineer, I utilize my vast and diverse experience to assist with developing solutions for complex challenges. When appropriate, my contributions are enhanced by incorporating the future direction of the entity and/or the technology.
I have provided IT services, as both a consultant and an employee, across various business sectors; within the service sector at restaurants, within the manufacturing sector at GAF Materials Corp., within the financial sector at Lloyds Bank, plc, ICBC Financial Services LLC, LS Power Development / Luminus Management, LLC and at hedge funds via an arrangement with Goldman Sachs and the Netsys Group.
At each company/client I adapt to the role, the technologies, the environment and the culture.
My tenure at Lloyds Bank illustrates my dynamic flexibility. My initial role, as an IT infrastructure contractor, involved adapting to the environment and executing assigned tasks. Within a few months, I transitioned to a full-time position. I simultaneously filled the management vacuum in the New York office by transforming into the de facto team leader for the New York City infrastructure team. Within that role, I provided courageous feedback in an environment that contained remnants of friction from a past corporate merger. A few years later a portion of the business was divested and office locations were closed. Because of the organizational changes, a colleague with an additional year of seniority at Lloyds Bank was promoted to the IT Infrastructure management role. Consequently, I realigned from the de facto leadership position to a primarily technical role.
In addition, I strive to maintain and expand my skills.
For example, since the contract job at DoITT involved utilizing the Capstone functions within the latest version of Veritas Enterprise Vault I took the initiative to obtain an evaluation license and the installation media for that version of the software. I read the documentation and I installed the product within a home-based lab environment.
Also at DoITT I took advantage of the Microsoft IT Academy online learning classes to augment my knowledge of Microsoft Azure. Microsoft Azure is Microsoft's cloud-based infrastructure.
I am learning Microsoft System Center Configuration Manager (SCCM), Python, and I was using the Cisco Networking Academy to study for the CCNA certification. In 2017 I completed Cisco Certified Network Associate (CCNA) and Microsoft Server 2016 Microsoft Certified System Engineer (MCSE) courses.
I can walk the talk with regard to learning and implementing technology. My job search Internet site is a Top Result on popular search engines Bing, Duckduckgo, Google - keywords "it infrastructure engineer" "new york ny" www.garriganenterprises.com/search-engine-results
Lastly, it is my belief I have received personal recommendations from C-level executives because of my strong moral values and work ethic. In today's risk-averse atmosphere many companies will only provide "name, rank and serial number" for a past employee.
From a [ ...] Bank C-level executive: [received] a voicemail from [ ...] of Tech Systems [ ...] left a very positive reference for you on her voicemail.

From a VP of Application Support at [] Bank: James is a hard worker and is very knowledgeable on various platforms.

From a Recruiter: Just got off the phone with [Head of IT at [] Bank] [ ...] He had great things to say about you and I know it will be very helpful as we move forward in speaking about your strong technical abilities.

From a CTO: I just wanted to let you know that your diligence with working with [ ...] is really paying off. They have been much more responsive, and they are actually getting things done!

From a Director at NYC DoITT: James was hired as a Business Analyst to assist the City of New York in developing an eRetention Policy. Though the project never got off the ground, James did write a comprehensive document on what the City needed to do to reach its goal. James is very knowledgeable with IT systems and would be an asset to any company.
Information Technology Infrastructure Engineer Cover Letter
Regards,
Jim Garrigan
+1 212 876 5645
garrigan@hotmail.com
www.linkedin.com/in/jimgarrigan
Subscribe to James (Jim) Garrigan Diversely Talented IT Infrastructure Engineer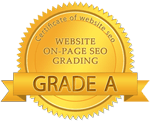 Hit Counter